All CDROMs bundled with TIGA motherboards have AutoRun capability. An explorer window will automatically pop-up when you insert the driver CD into your CDROM drive. The explorer window contains a table that lists all of the motherboard models from TIGA.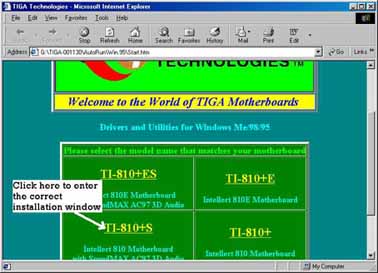 Clicking your motherboard model name on the table, such as "TI-810+S", will bring you to another
explorer window which contains the installation instructions for different Windows versions. Please
select the correct table according to your Windows version, then click "Install" one by one to install
each driver required by motherboard.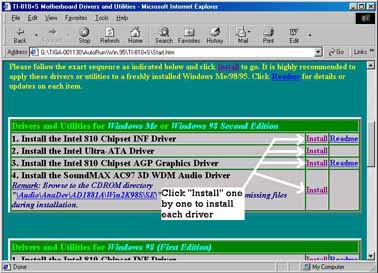 ---
* This page contains backup data for expired products. No further support would be provided.